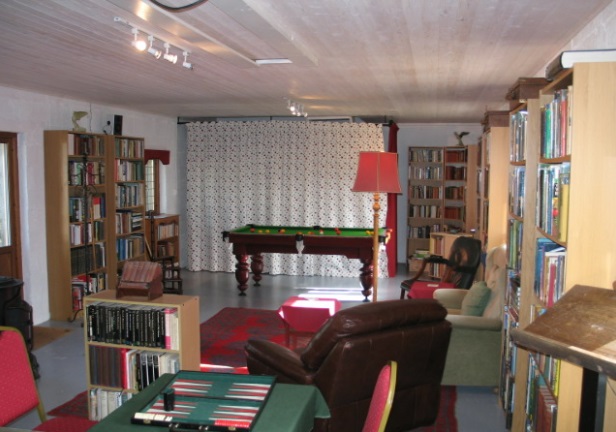 The Doonreagan Library:
For holiday reading, choose among more than four thousand books available to visitors in the Doonreagan Reading Room, which also doubles as a games room with a pool table, table tennis, chess, backgammon and other board games. What follows is a selection of books available to read by visitors to Doonreagan. Books have been categorised in ways to make them easy to access and survey. Please return any books removed from the Reading Room before your departure.
Categories:
Also, on request, the following can be seen:
–          an extensive antiquarian collection
–          an extensive collection of contemporary fiction in Swedish
–          a limited collection of books in French
While every effort has been made for accurate categorisation and representation, we can not guarantee against any unintentional misplacements, omissions or misspellings. 
---